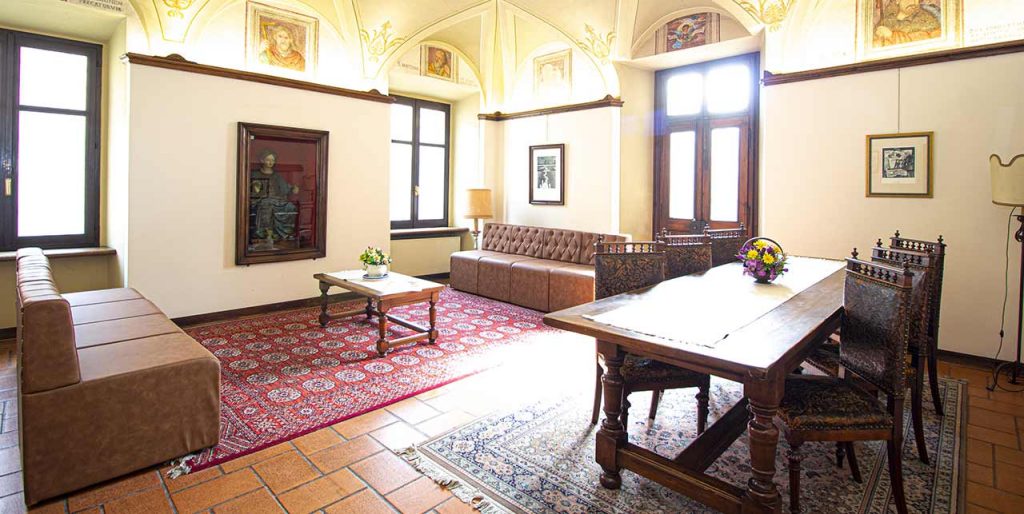 Sala degli affreschi features:
Dimensions: 5,5×5,5 m
Standard facilities: Air-conditioning, Wi-Fi
Capacity: maximum 20 people
Video equipment: video projector available on request
Natural light: yes
Audio equipment: no
Other arrangements: flip charts, perfect for press conferences and executive meetings
Description
At the end of the portico are the two parlor rooms, built in 17th century to replace the previous ones, which have become too narrow. The first was the ancient cloistered room of the parlor and is known as the Sala del Camino, due to the imposing fireplace in colored stone that stands out in the center. On the fireplace, a coat of arms and an engraving testify that it belonged to Iohannes Antonius Peterrus, canon of Intra at the end of the 16th century. The ancient Sala del Parlatorio, now returned to the dignity of the past, retains an aura of monastic religiosity, thanks also to its numerous frescoes. Jesus and the Holy Mary are depicted in the oval in the center of the vault. The frescoes that adorn the Sala del Parlatorio date back to 1665 and depict eleven Apostles. Although deteriorated, the paintings have been carefully recovered and remain as significant evidence of the Cloister's past.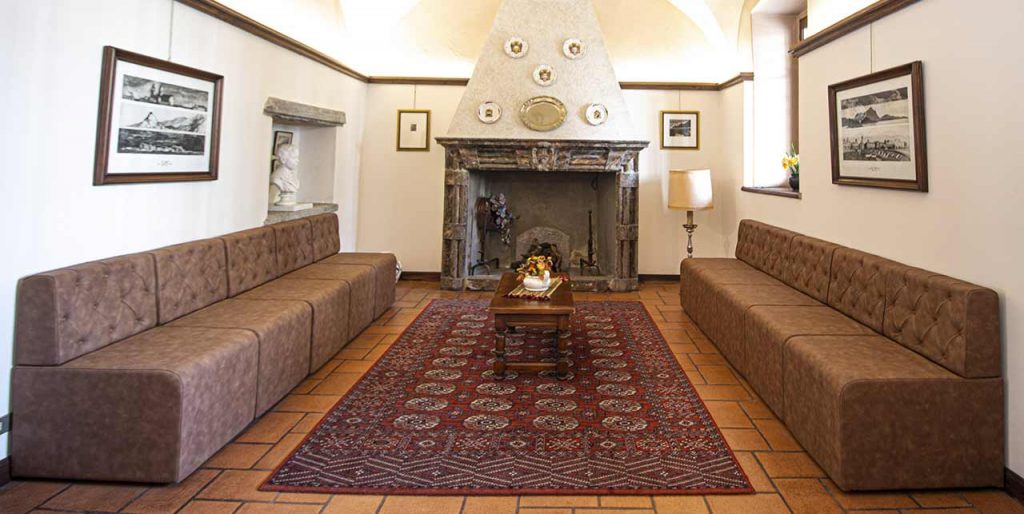 Services available
Il Chiostro hotel offers a simultaneous interpreting service, available on request, for international meetings and conferences. Il Chiostro hotel has some charming spaces, such as the veranda, the inner garden and the old cellars, in which to enjoy refreshments and buffet lunches served during breaks in meetings.